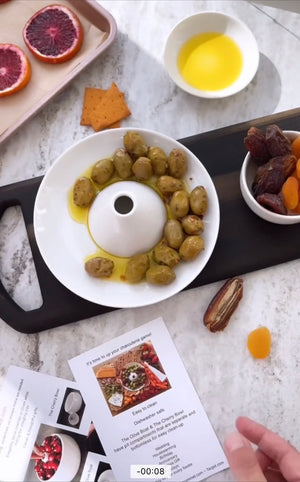 The Olive Boat and The Cherry Bowl
Elegant porcelain serving dishes that hide those unsighlty pits
Finally!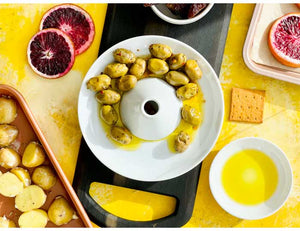 How have we not had this?
Clever
Simple
Practical
Makes a thoughtful gift!
Easy to clean!
Fitting together perfectly as an ensemble, the pit container is conveniently separate and bottomless for easy cleanup! All dishwasher safe too.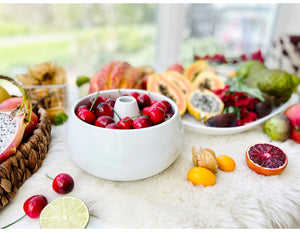 What people are saying...
"This is just pure genius!" — Josh Miller, Senior Food Editor at Pioneer Woman
"The party essential you always knew you needed" — Edible Brooklyn
"Just love this dish. Serves up olives and hides the unsightly seeds. Plain white so it can coordinate with any decor. Very glad I purchased!!!" — Pamela
"My wife and I really like this, we eat a lot of olives and having a hidden spot to drop the olive pit is a nice touch. It's well made and stands up to weekly use." — Eric
It's time to up your charcuterie game!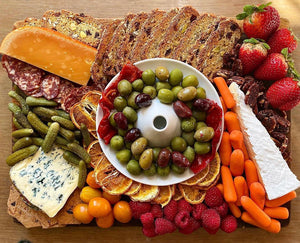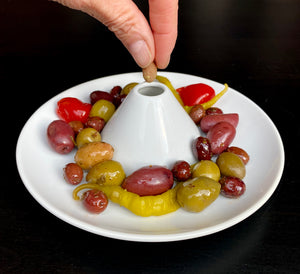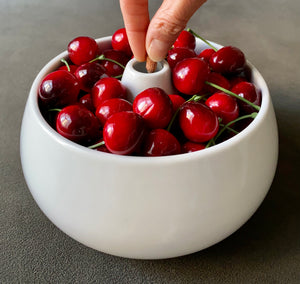 info@corico.com
917-399-7448